The Guildwars2 WordPress Theme supports custom background configuration and is equipped with GUI in admin panel for you.
Background can be setup as colour, image or combination of both. Colour picker makes it even easier and background image control without coding.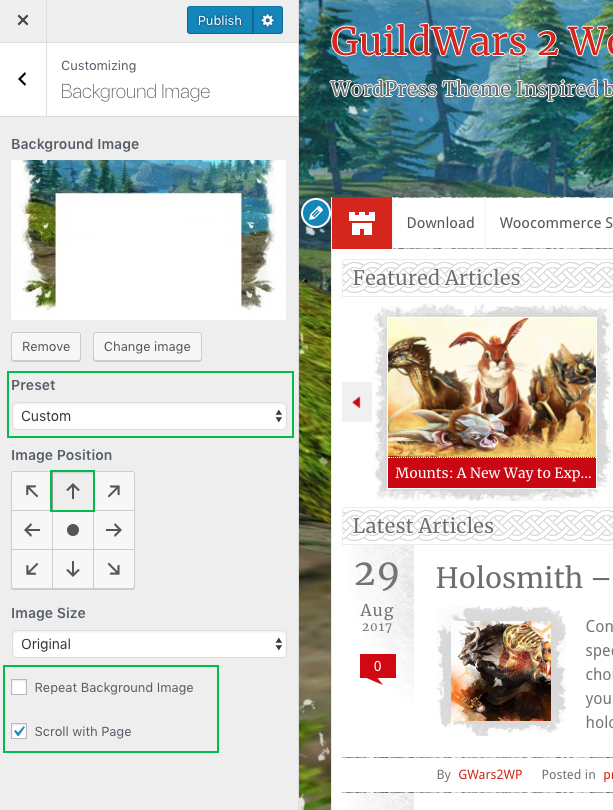 The UI is self explanatory but for better practice I will show here the recommended configuration.
Theme has several montaged backgrounds and you also can use your own screenshots or other backgrounds.
If you are using photoshop, I will include the montage mask that will have background image setup export to blend in with the color.
Montaged Photoshop Mask.